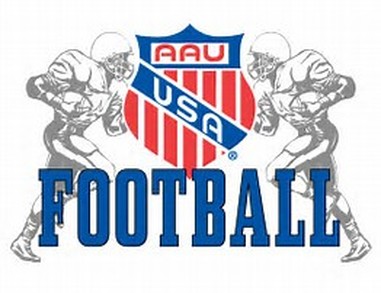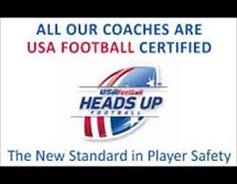 2017 Coaching Staff's



All of the coaches of the Green Hornets must pass a football certification test given by AAU SPORTS
and adhere to strict background checks through the National Center for Safety Initiatives.
All Green Hornets coaches will be trained in USA Football's Head's Up Tackling Program.



The Valley Stream Green Hornets are committed to ensuring a positive youth football experience and advancing player safety this season by providing league-wide coaching education and teaching resources that benefit players, parents and coaches through USA Football's Heads Up Football program. USA Football is the official youth development partner of the NFL and its 32 teams. Every Green Hornets Football coach will be trained in Heads Up Football techniques before leading their teams this season. All Green Hornets Football head coaches and assistant coaches will complete USA Football's accredited Level 1 Coach Certification Course, which includes Centers for Disease Control and Prevention (CDC) concussion recognition and response protocols; proper helmet and shoulder pad fitting; and Heads Up Tackling techniques, which aim to take the head out of the line of contact.

Through Heads Up Football, a Player Safety Coach/Player Safety Coaches will be trained by USA Football to implement, evaluate and monitor all Heads Up Football player safety protocols within the organization. Player Safety Coaches work with league commissioners, coaches, parents and players throughout the season to provide on-site clinics and mentoring to ensure that coaching and player safety best practices are used.

"The Green Hornets Football Program is proud to join Heads Up Football as an additional way to help kids be safe while learning the game of football", said Bobby Hawkey, President of the Valley Stream Green Hornets Football Program. "Heads Up Football promotes a safer, better game," USA Football Executive Director Scott Hallenbeck said. "We are proud to have Westport P.A.L. Football join us in leading America's youth football community through Heads Up Football, helping to set the highest standards of player safety and coaching education in any youth sport." Adopted in 2012 by the Green Hornets Football and by youth leagues on a national level, Heads Up Football requires four primary elements:
Co

aching Education
All coaches are trained to teach the game's fundamentals by completing USA Football's nationally accredited Level 1 Coaching Certification Course.
Concussion Recognition and Response
Coaches learn and are assessed on CDC concussion recognition and response through USA Football's Level 1 Coaching Certification Course.
Coaches, parents and players are taught concussion-related protocols at the start of the season at a league-wide clinic and have them reinforced throughout the season.
Tackling Technique
USA Football's Heads Up Tackling technique, endorsed by medical and football experts, teaches players to keep their heads up and out of the line of contact.
Equipment Fitting
Coaches, parents and players are taught proper helmet and shoulder pad fitting.
Heat and Hydration
When the players take the field, we want to make sure we have done everything to protect them from heat illness.

2 0 1 7 H E A D C O A C H E S



The Head Coaches for the 2017 season....



Bobby Hawkey 14U VARSITY
Bill Hughes 12U PONY
James Stark 10U MIDGETS
Vinny Pisano 8U PEE WEE
​J.P. Valesquez 6U PEANUT